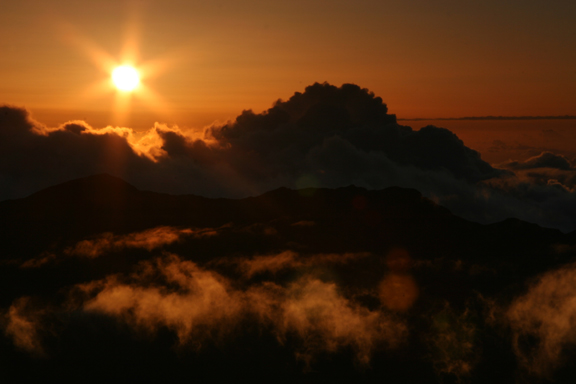 I decided to create this site for a couple of reasons.  In September of 2007 a few colleagues and I will be attempting an ascent of Mount Kilimanjaro in Tanzania, Africa.  I wanted to have a place to post updates as I made the climb so that friends and family could follow our progress.  In addition, I have greatly appreciated the posted information from others that have made this trip, both logistical and editorial.  I have spent many hours reading about and looking at images of other climbers, their gear and the mountain.  I would like to add my experiences and lessons learned to the existing body of information so others might have the same benefit.  Therefore, my primary motivation is to have a place to post the details and photos of my trip to Africa as it unfolds.
Second, in 1981 my parents gave me an Olympus OM-10 camera as a high school graduation gift.  It turned out to be one of the two most influential gifts I ever received. (The other was a book.)  Since then I've lugged camera equipment with me as I've explored scenic and wild places from Jasper, Alberta, Canada to Punta Arenas, Chile.  I've desired to have a place to post some of the photos I've taken and share some of the experiences that accompany them.  It may be of interest to others who have not visited those locations, or it may not.  At the very least, this site will simply serve as a place to organize my favorite photos for my own enjoyment.
Which leads to the final reason I chose to construct this site.  I've long been intrigued with the idea of developing my own web site or blog.  I have seen the proliferation of blogs and personal web sites over the past few years, so I thought I'd give it a try – just for fun.
 May there be value in what you find here.
Thayne